Thanks for coming to visit
Pat and Ginny's Place
ON THE WEB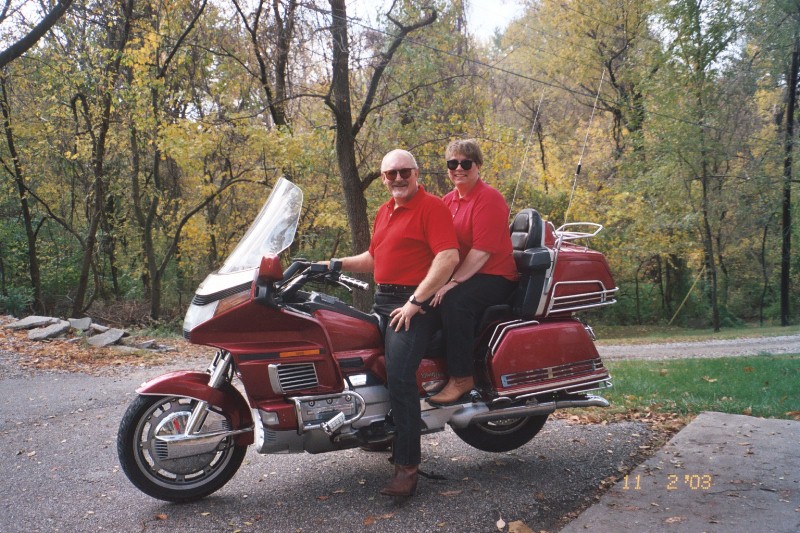 Pat and Ginny on their '92 Big Dawg Honda Goldwing
Thank you for coming to visit with us. Please let us introduce ourselves.
We are always updating our pages and have much more to come!
Grab a cup of coffee and take some time to share some of our:
Favorite Day Trips, and travel picture stories:
Coming soon: Gettysburg 2004...Niagara Falls 2004...
Daytona Bike Week 2004.....Gatlinburg 2002.....Gulf Shores 2001
Motorcycle and Motocross Pictures...
Meet the Family...in Pictures (and there are more in
the Photo Gallery and on the Old Pictures Page)
Chris and Lindsay's Wedding page
Along with the new Grandkids page now up.
Son Chris is a car nut and has quite a few projects in the bag. Wanna see?
Last but not least...Pat's sister challenged him to dueling book reviews
We would like to share ideas or hear comments especially about our favorite subject of motorcycle touring. This is our E-MAIL link. Thanks!