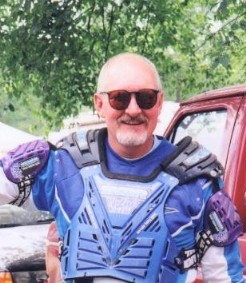 PJ Loftus
Hi! My name is Patrick J. Loftus and I am Ginny's proud husband. We started this web page for fun and that is just what we want it to be about… having fun with family and friends.
We like to include lots of pictures so please bear with us while they load. We are still learning this web stuff so some of our construction may be a little awkward.
I have been a long time motorcycle aficionado and it probably shows. But we enjoy all kinds of outdoor activities and hope to share some of all of them. Motorcycles, golfing, fishing, archery and cliff diving are all here.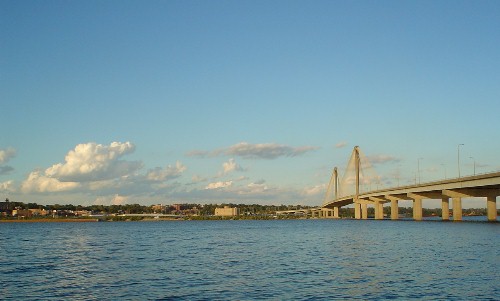 Alton, Illinois
We live in Alton, Illinois on the north shore of the mighty Mississippi river a few miles north of St. Louis.
We are fortunate to live in a quiet, wooded setting and have a family of deer that shares the woods behind our house.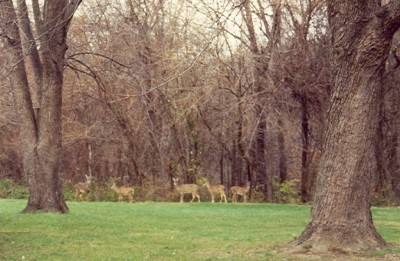 The stretch of Great River Road just to our west, running along the foot of the Illinois bluffs is one of the joys of our area and extremely popular with weekend cruisers of all descriptions.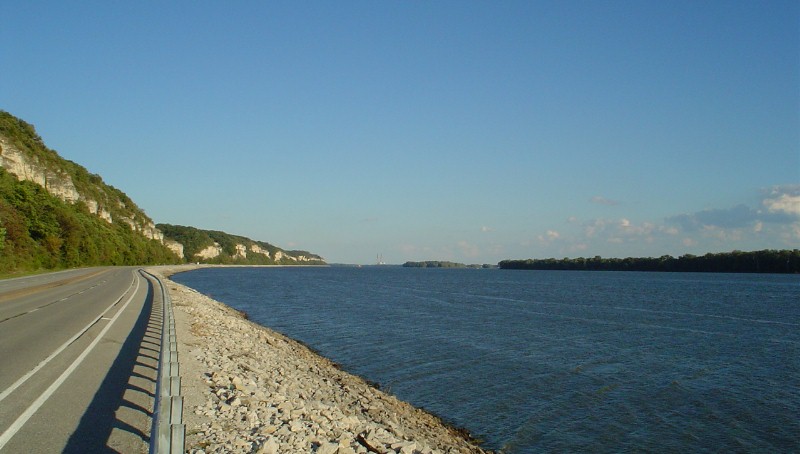 A view east on the Great River Road just outside Grafton, Il
As Ginny says, we love to take weekend rides and are always "in search of". We hope to share some of our favorite finds to make it easier on others to enjoy those precious few hours they get to sneak away and goof off.
We especially like to find comfortable and homey places to stop and eat and frequently stop at our local parks to snack and walk the trails. If you are in our area we hope the list will help you too. Or email us with a hint of your own and we'll try it out!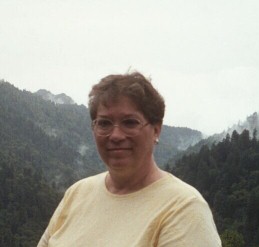 Ginny in the Great Smokey Mountains

Hi, my name is Ginny. I have been married to Patrick for 33 years and we have two sons, Chris and Matt. I also have an older son named John. Being the lone female in this male dominant family has been quite an experience and probably a real personality changer. But I wouldn't have it any other way.

A major interest in this family for some years has been motorcycles, an interest I have always encouraged and enjoyed to a certain extent myself. Patrick , Matt, and Chris have raced dirt bikes for the past ten years. Prior to that, the family interest was fishing and water skiing, but those never did generate the interest the motorcycles did.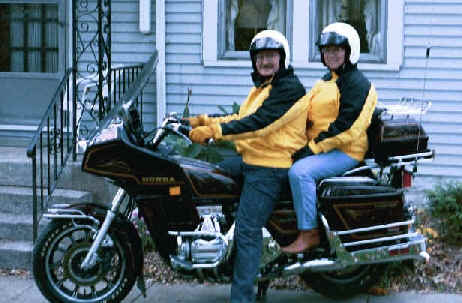 A couple of years ago, Pat and I bought a 1983 Gold Wing and we have been enjoying that on weekends, as well as a couple of longer trips. We took it to Gulf Shores, Alabama from Illinois in 2001 and then in September 2002 we took it to Gatlinburg, Tennessee, though we did trailer it to Gatlinburg and just rode it around locally down there. We found out on the Alabama trip that riding it for long distances became very uncomfortable.
Anyway, we have been doing a lot of Sunday afternoon rides in our general area (within a 90 mile radius) and enjoying some more local scenery and eateries, and we will be reporting on these places here on the web site for any who are looking for a good place to ride and a decent place to eat on a Sunday afternoon. We hope you will join us.